Pair of 'Rectiligne' Narrow Iron and Oak End Tables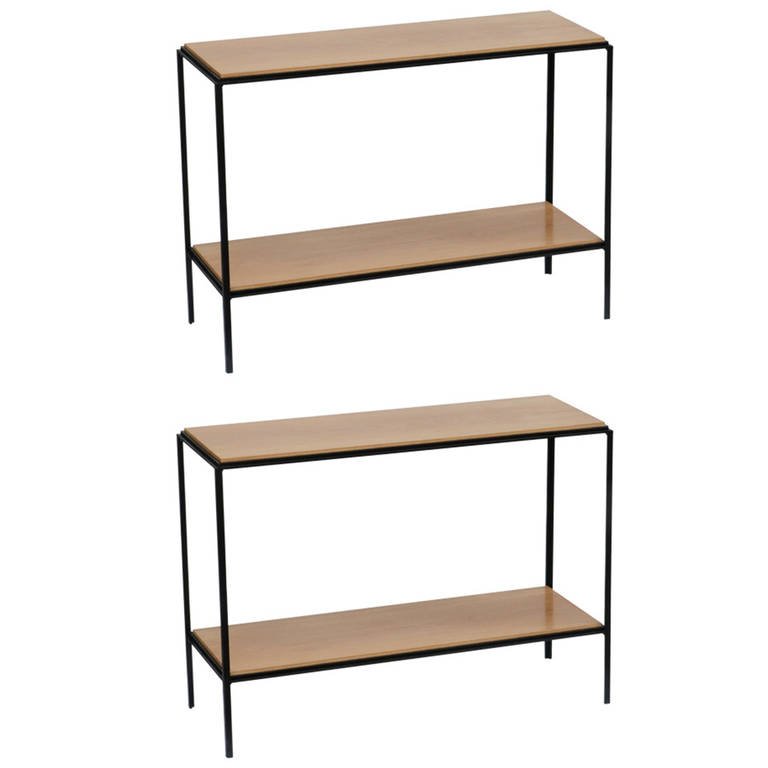 Pair of 'Rectiligne' Narrow Iron and Oak End Tables
The 'Rectiligne' two-tier end table is pared down to the absolute minimum yet executed by hand using the highest quality materials and finishes. This elegant, slender design will find its place in any setting.
The bottom shelf is 6 in. from floor.
Available in different sizes and surfaces: please see corresponding listings.
23 in. Tall x 32 in. Wide x 12 in. Deep + custom sizes available: please inquire.